If you spin the globe, do you see opportunities or only time differences? 
In today's fiercely competitive global market, success depends on finding and seizing new opportunities to grow business and better manage risks.
GlobalTrust was established in 1990s with the mission to provide country-specific business knowledge, multidisciplinary experience and professional synergy in all sectors with legal, financial and industrial requirements for enabling organisations invest and operate seamlessly beyond their own borders.
Incorporation beyond borders requires a forward-looking and correct initial move like by chess
Today, the digital revolution has enabled many entrepreneurs, and also established national brands, to grow businesses beyond their own borders.
GlobalTrust goes where the clients' business takes them with an ensured organisational presence wherever professional support is required, provides all-round-services by establishing companies beyond borders and supports to carry business operations with strategic road maps and solutions.
So whether you're launching a company, creating a foundation or setting up a fund or Special Purpose Vehicle, you can feel secure that everything is being built by GlobalTrust for the long-term, right from the start.
GlobalTrust shelf companies are carefully structured to let clients get their business up and running quickly. Investors can avoid unnecessary commitment while an acquisition, start-up or capital investment is under negotiation.
​​If you desire to focus on your work and clients without having to deal with the costs and time constraints of running your own company beyond borders, you can easily get paid and invoice your clients through 'Oncall.Company' concepted and powered by GlobalTrust. The leased company acts as a commission agent between you and your client.
You can send your invoices from Oncall.Company, receive payments from your customers, pay your subcontractors and suppliers and withdraw money to your bank account, PayPal, debit/credit card or crypto wallet as compensation.
MORE ARTICLES IN THIS CATEGORY
Online Meetings
Globally minded entrepreneurs and professionals can expand personal knowledge and keep right up to date on developments beyond borders through GlobalTrust Webinars.
To have an online meeting with GlobalTrust consultants is the next best thing to actually being with us.
Take the chance to consult one-on-one with global incorporation and tax veterans !
Apply on consult@globaltrust.co for a free consulting-session in confidence.
International Bank Accounts

Opening an international corporate account has become increasingly difficult since 11 September 2001. Banks are requesting increasing amounts of due diligence information related to the company's activities, as well as personal information about shareholders and directors.
It is no longer easy to obtain bank account approval for a newly-formed company when shareholders and directors and bank signatories reside overseas.
GlobalTrust clients can get case-by-case up to date advise about the most favorable bank alternatives and support by the application process.
If a client doesn't have an own bank account in a certain jurisdiction, GlobalTrust may be able to offer a local trust/client money bank account operated on his behalf as part of an accounting or administration service.​

Tax-efficient business structuring for global players !
Businesses want to maximize sales revenue and minimize costs in commercial activities. Businesses with planned tax management can pursue more flexible policies in sales of goods and services, evaluate opportunities better, resist crises and take more advantageous positions against their competitors.
The task of international corporate service and tax consultant is similar to that of the old-world explorer; to find new territory, explore it and carry home the prize.
As more and more organisations and individuals look beyond their own shores to add value to their business and personal affairs, so tax planners are being forced to consider tax at a global level. In developed countries, Tax Management is considered as a phenomenon and a field of expertise far beyond accounting and is taken seriously. Individuals or institutions seeking advantageous solutions in the context of International Tax Planning should start knowing that there should not be a single magic model suitable for all people in the world for the optimization of the tax burden.
High level of expertise is required to ensure that the generated solutions are up-to-date, effective and fully compliant. Entangled in a complex web of legal and tax rules and regulations, it's important to find new ways to align tax strategies with overall business needs, while meeting compliance obligations wherever they arise.
Tax diversification will have new meaning to business owners. In the Great Recession many business owners learned they could not have all of their eggs in one basket — their businesses.
GlobalTrust professionals serve on tax desks working side-by-side with colleagues on similar rotations, creating a dynamic, team-based environment that fosters the development of truly integrated planning solutions.
GlobalTrust legal and tax departments are in constant communication with international framework to keep abreast of developments in local and international tax legislation; working as a team – tackling the problem from all sides – to arrive at the best possible answers for beyond border transactions.
MORE ARTICLES IN THIS CATEGORY

GlobalTrust is an international conglomerate with headquarters in the Netherlands and outspread in various jurisdictions, being the trusted adviser, multidisciplinary service provider and business procurator of distinguished international entrepreneurs, performing access to global resources, sophisticated business solutions from a single contact point.
GlobalTrust is the first address where entrepreneurs beyond borders knock on the door with its international accumulation, professional network and business diversity. It has the ability to get the big picture in the clients' mind by percieving the underlying interests, not just 'surface wants', open business intelligence and horizons, generate multilateral structures and complete solutions, provide the know-how with all-in-all needed for the globally lawful execution.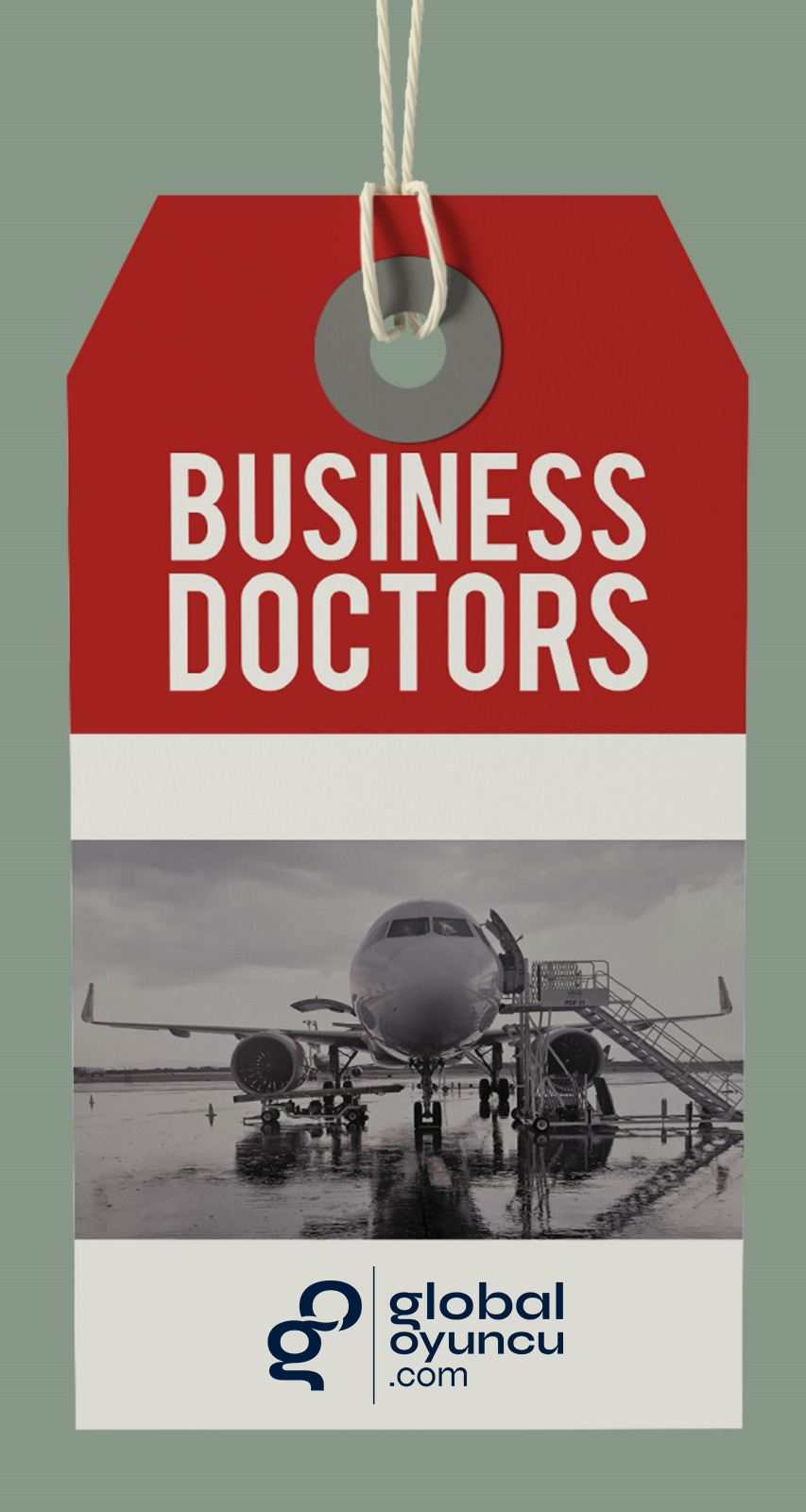 Mergers & Acquisitions / JVs
Growth through acquisition should be an integral part of any strategic business development plan. If structured properly, an acquisition can help the buyer acquire new products and talented employees as well as enter new markets quickly, efficiently and cost effectively. GlobalTrust helps businesses find the right acquisition target or the right buyer for those business who want to sell.
GlobalTrust professionals explore global markets to identify suitable Joint-Venture Partners for clients' businesses to fit with their strategic ambitions and scale-up their operations, determine the valuation range of the business, plans the deal placement strategy, develop the financial model and information memorandum to reach out to the potential JV partners and conduct negotiations on their behalf.
Debt/Liabilities Management
In most cases the matters of debt and liabilities can be managed out of court, by means of commercial dunning procedures. In some cases, though, this doesn't work, by means of court proceedings – judicial dunning etc.
GlobalTrust can support companies and individuals by assisting and advising in financial difficulty and administrating their affairs with professional services including insolvency, receiverships, liquidations, voluntary arrangements, bankruptcies, corporate recovery, etc. and offers complete solution for settlement of the matters.
Cross-Border Human Resources
It is becoming increasingly commonplace for businesses of all sizes to operate across beyond borders. Whether you have a brick-and-mortar establishment in another jurisdiction or you have teams on location in foreign countries, to operate efficiently across beyond borders takes a special kind of knowledge and experience.
The outsourcing of various services is one of the most common examples that require the constant need of globally-distributed teams working in harmony. GlobalTrust can intermediate professionals and skilled/unskilled manpower to fulfil clients' needs, help to manage conflicts between management, staff, co-workers etc. by providing an environment that discourages conflicts.
By GlobalTrust Group
GlobalTrust generates the most appropriate corporate structures and tax-efficient business solutions beyond borders, provides the know-how with all-in-all needed for execution and M&A Services helping navigate acquiring companies.
By GlobalTrust Group
GlobalTrust offers exclusive investment and foreign-trade consultancy with advantageous procurement and distribution resources along cross-border debt collection and liabilities management services.
By GlobalTrust Group
GlobalTrust performs professional e-commerce modeling in today's borderless digital world, with optimised web development, payment gateway and shipping solutions.
A
s the world is becoming interconnected ever more, the trend of obtaining another Residency or Citizenship has steadily grown and become a necessity for those looking to secure their future or increase global mobility, not only for themselves but for generations to come. Across the economic spectrum, families seek to gain access to business, career, educational, and lifestyle opportunities on a global scale, enhancing their travel freedom and transcending the constraints imposed on them at their countries of origin. Visa restrictions affect millions of people worldwide, impacts tourism and business. Wealthy people and their families also go through this time consuming process. In a survey, one in three wealthy persons already hold a second passport and another third are considering to acquire one.
Acquiring an alternative residence or citizenship enables greater flexibility and access to the leading economies of the world.
Over 100 countries in the world have some form of investment migration legislation in place. For investors whose main aim is to gain global mobility and visa-free access to Europe, the Caribbean and Vanuatu Citizenship Programs can be affordable options, offering a second passport with access to over 150 visa-free countries in just 1-2 months. GlobalTrust presents the most attractive global immigration programs and opportunities and advise on the most effective solutions for getting residence or alternative passport in the ever-changing world of today. GlobalTrust facilitates the acquisition of residency, immigration and citizenship, assists clients to identify the most suitable investor programme to match their individual circumstances and requirements, will then manage each step of an application and structuring of the investment to ensure that all submissions are executed correctly.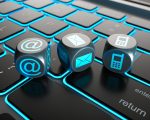 The only constant in commerce is change; In today's borderless digital world there have never been as many opportunities in the ecommerce space, nor has there been as much competition. As businesses came online during the COVID-19 pandemic, the global trend toward digitization surged ahead at lightning speed.
With more brands to choose from than ever before, standing out in a crowded e-commerce landscape is hard, competition is fierce. GlobalTrust can check business requirements and e-commerce potential of clients, perform e-commerce modeling with optimised web development and payment gateway integration, empower e-commerce companies to grow businesses by enabling them to pay and get paid as easily globally as they do locally.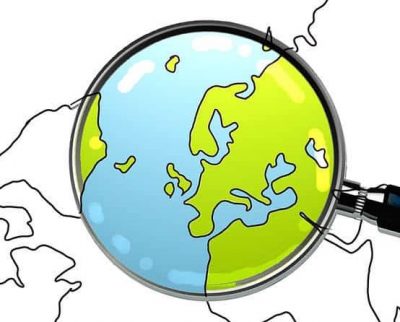 Globalisation is the emerging buzzword for businesses around the world, whether for expanding presence or search for new resources. Governments are turning to the World Bank for advice on policies to enable and link foreign and domestic private sector with the dynamism generated by cross-border trade and investment patterns.
GlobalTrust supports investment needs of clients, whilst also helping them navigate the various tax, regulatory and practical challenges of being a global citizen.
GlobalTrust provides organizations with international business development advice and business assessment of export/import potential as well as market research with procurement and distribution resources along cross-border payment/collection services.
By GlobalTrust Group
If you prefer to focus on your work without having to deal with the costs and time constraints of running an own company beyond borders, you can easily get paid and invoice your clients through Oncall.Company powered by GlobalTrust.
By GlobalTrust Group
GlobalTrust provides services for clients, shipowners, yachtowners, shipbrokers, builders, legal advisers wishing to register commercial ships and pleasure boats under various Flags.
By GlobalTrust Group
GlobalTrust presents the most attractive global immigration programs and opportunities for getting residence or alternative passport in the ever-changing world of today.